PREPARED FOOD LABELING
A chain of convenience stores wanted to consolidate their many ingredient labels and comply with state labeling regulation.
We wrote a Fingerprint program that resides on the PD42 printer. The printer is connected to the Internet which allows the printer to be remotely updated with new product, labels, and pricing files. No PC is used in the application; the PD42 has a washable, numeric keypad attached to its USB port to allow users to enter product numbers.
First, the user is prompted to enter a product number.
The printer looks up the product number and displays a short description to the user and asks him for the number of labels to print.
The printer calculates the creation date and expiration date and that data is merged with the label artwork to print the labels on demand.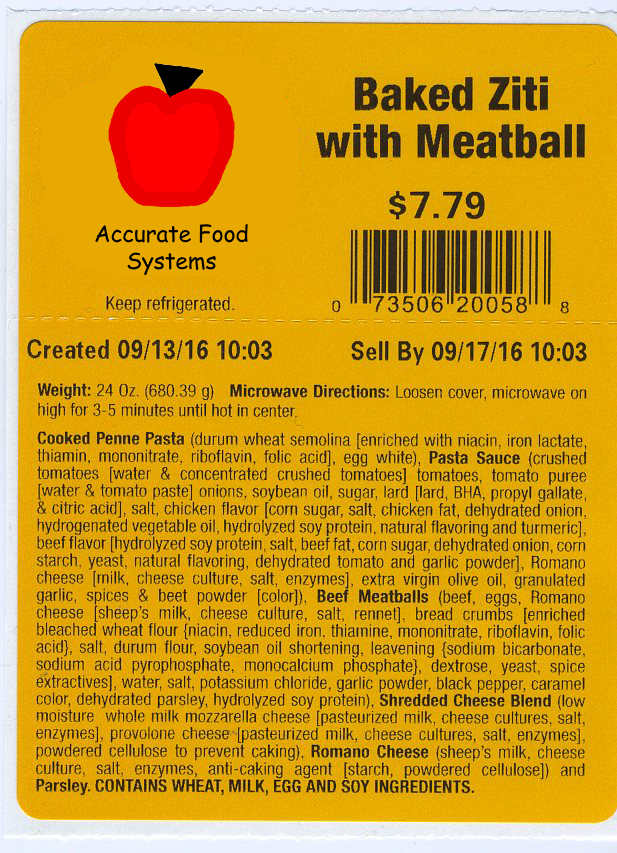 Conclusion
The customer no longer has to discard preprinted ingredient labels when a recipe changes and they no longer have to stock dozens of preprinted labels, saving time and money.